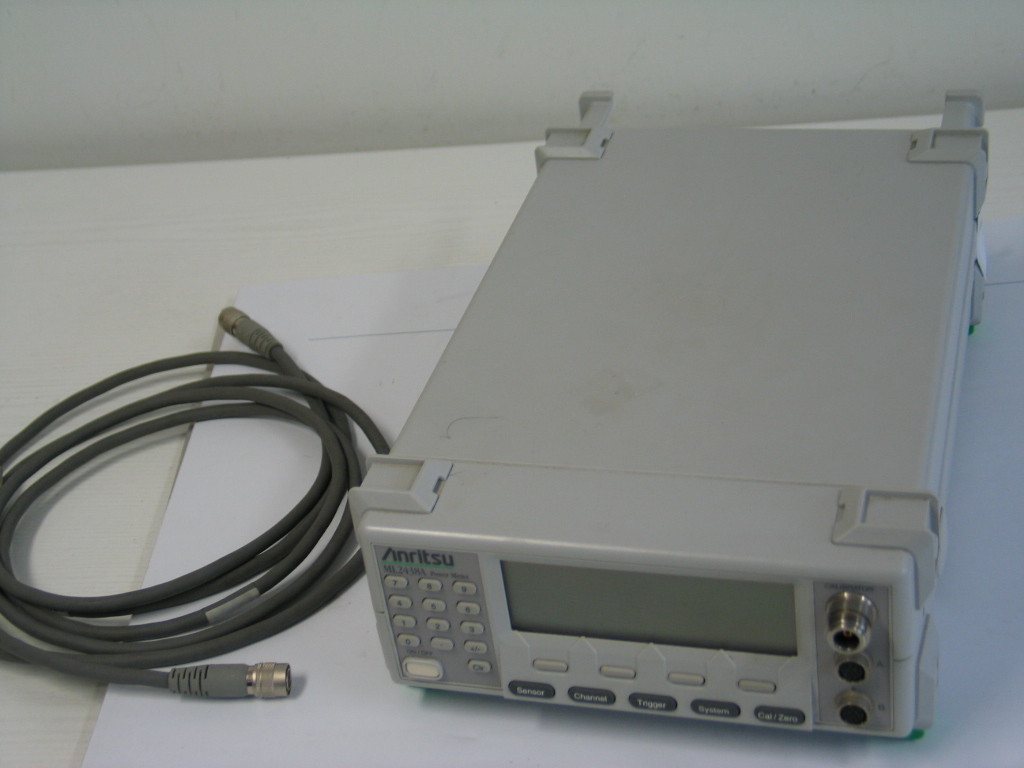 Power Meter 100kHz - 65GHz, 2 Channels
The Anritsu ML2438A is a Power Meter and combines the advantages of thermal meter accuracy, diode meter speed, and peak power meter display graphics in a single instrument with two inputs.
It samples at more than 35K per second and achieves 90 dB dynamic range with a single sensor. This meter includes graphics display capability as a standard feature. The ruggedized housing and optional high-capacity NiMH battery bring laboratory quality accuracy to field service applications.
Bandwidth: 100 kHz to 65 GHz (sensor dependant)
Power range: -70 to +20 dBm (01. nW to 50 W) (sensor/attenuator dependant)
Voltage measurement range: 0 to 20 V nominal
Display range: -99.999 to +99.999 dBm
Speed and dynamic range
Fast thermal sensors
GPIB speed
GPIB emulation
Triggering controls
Burst profile graphics display
Power vs. time graphics display
Parallel printer connector
Connector: Type- N (f)
Compatible sensors: MA2472A, MA2422B, MA2469B, MA2481B, MA2473D,
Dimension (WxHxD): 213 x 88 x 390 mm
Weight: < 3 kg
€ 1.590 (net) $1.908 (US)