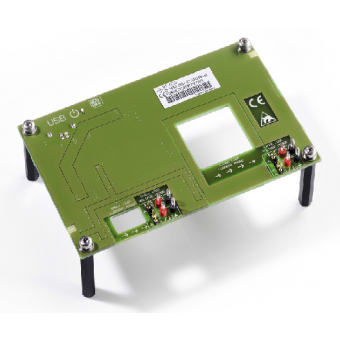 Deskew Fixture
The R&S RT-ZF20 is a power deskew fixture. It is a tool to align the time delay (skew) of any combination of Rohde & Schwarz voltage and current probes. The fixture can be used with any oscilloscope.
It generates pulses with different transit times, voltage swings and current swings that can be tapped at various probe connectors. To align two probes, the delay time of the measurement channels is adjusted until the pulses coincide on the oscilloscope display.
Additionally, the fixture can be used for a functional check of the rise time of Rohde & Schwarz current probes.
Contains USB 2.0 cable for power supply
€ 475 (net) $570 (US)