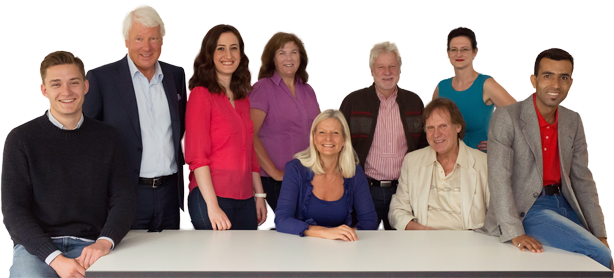 Instrumex is a quality source for buying refurbished test and measurement equipment. We at Instrumex are committed to providing the highest level of service possible for our customers.
Instrumex is located south of Munich, Southern Bavaria, in one of the most beautiful parts of Germany. The company was founded in 1986 and we have grown considerably since then to become Germany´s biggest supplier of refurbished test and measurement equipment. We boast thousands of customers in Germany, but are also very proud of being able to serve both large and small companies throughout the world whether it is just selling them the odd unit or their entire test and measurement requirements.
We offer a large selection of general test and measurement equipment for various applications from all leading manufacturers and a growing inventory that changes on a day to day basis. Our extensive product selection covers the following categories: Scopes, Multimeters, Function / Waveform Generators, Spectrum Analyzers, Network Analyzers, Logic Analyzers and telecommunications equipment.
We also work closely with all major manufacturers such as Rohde&Schwarz, Agilent, Tektronix, Anritsu, Fluke, Marconi/IFR, Keithley, JDSU/Acterna formerly Wandel&Goltermann to mention only a few so we are in a leading position to offer the best test equipment available on the market. And it is this feature that brings huge benefit to you as a customer. Our sales engineers can choose the unit that fits your application and your budget. The final decision from which manufacturer you choose your unit is yours after having compared and contrasted the features, benefits and pricing on all models available. We sell our equipment with significant discount off the list price and quite often these units still have manufacturer´s warranty.
We strive to give you the best solution for your budget.
Further to selling test and measurement equipment, we also buy back equipment that is not longer needed or under utilized by the customer. This includes of course just the odd unit, but also complete laboratories.
We have repair and calibration facilities, using independent outside calibration labs or the manufacturer itself. Even after the warranty period has expired we can still repair and calibrate equipment previously sold. This way we ensure a continuing high quality standard.
We are proud of our high quality, speed in responding to customers´ needs and of fast delivery of our equipment anywhere in the world. We are also strong in advising customers technically. We are able to help our customers select alternatives should the unit sought after not be available. And all this to fit the customer´s budget. Our motto throughout the sales team is to put the customer first, to deliver what our customers want when they want it and at the price they want wherever possible.
We sell each unit with a warranty. Generally this is 6 months. Extended warranties are available on individual units.